LAUNCH PROMO: 20% OFF YOUR FIRST PERFECT DERMA PEEL
We are so excited to announce that we have a GAME CHANGER treatment at Equinox Beauty and Cosmetic Clinic.
The Perfect Derma Peel is one of the hottest skin treatments in the USA and now it has hit our shores. What is so amazing about this peel? It is suitable for ALL skin types to treat numerous skin concerns INCLUDING MELASMA.
Hormonal pigmentation, also known as melasma, is notoriously difficult to treat, particularly in darker or Asian skin. We are so excited to be lucky enough to be one of the few providers in WA to be able to provide this treatment.
Other benefits of The Perfect Derma Peel include;
Improve the clarity, tone and texture of the skin
Reduce hyper-pigmentation
Control acne and improve the appearance of acne scars
Soften fine lines and wrinkles
Reduce the appearance of pores
Stimulate the production of collagen and elastin for firmer, brighter more youthful
The Perfect Derma Peel includes a take home kit to ensure the best results will be achieved.
THE PERFECT DERMA PEEL
It seems that we're all on the quest for glowing and youthful skin! As a result, there are now many treatments that have emerged offering promising results. One of our newest favourites include The Perfect Derma Peel. This innovative peel has captivated the beauty world with its ability to rejuvenate the skin, diminish imperfections, and unveil a radiant complexion. In this blog post, we'll delve into the details of the Perfect Derma Peel, exploring its benefits, the procedure itself, and what to expect during the recovery process.
What can it treat?
The Perfect Derma Peel helps best with;
This peel can be used on any part of the body. The most common areas we treat regularly include the face, neck, décolletage, upper back, and buttocks
How many treatments will I need?
For severe Acne or Pigmentation, 3 peels are recommended 3-4 weeks apart.
Is there a best time to do the treatment?
How does it work?
The Perfect Derma Peel is a chemical peel designed to improve the overall appearance of the skin. It contains a blend of powerful ingredients that work together to exfoliate the outermost layers of the skin and stimulate the skins natural regeneration process. Within a week, your skin will physically shed its first few layers, revealing fresh, new skin beneath!
 The benefits of the peel include;
Exfoliation: The peel contains trichloroacetic acid (TCA) which is a common ingredient in chemical peels. TCA penetrates the outer layer of the skin, shedding all our dead skin cells. This process helps to remove dull and damaged skin, revealing fresher and healthier-looking skin beneath.
Skin rejuvenation: The Perfect Derma Peel also includes retinoic acid, salicylic acid, and kojic acid. These ingredients work to stimulate collagen production, which helps improve skin elasticity, reduce the appearance of fine lines and wrinkles, and promote a more youthful complexion.
Lightening and brightening: The peel contains a blend of ingredients that target hyperpigmentation and uneven skin tone. Kojic acid, arbutin, and vitamin C work together to inhibit the production of melanin, which is responsible for dark spots and discoloration. This helps to even out skin tone and create a brighter complexion.
Acne and oil control: Salicylic acid, a beta-hydroxy acid (BHA), is a key component in the Perfect Derma Peel. It has anti-inflammatory and antimicrobial properties, making it effective in treating acne and controlling oil production. Salicylic acid penetrates the pores, unclogs them, and reduces the formation of acne-causing bacteria.
Overall, the Perfect Derma Peel works by exfoliating the skin, promoting collagen production, improving skin tone, and addressing common skin concerns like acne and hyperpigmentation. The peel is customizable, and the strength can be adjusted based on individual skin needs and desired results.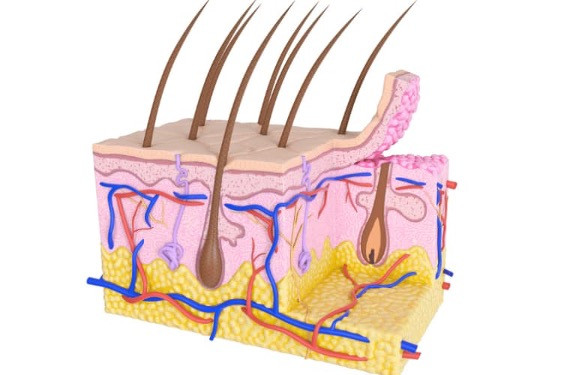 The Perfect Derma Peel is suitable for all skin types and tones.
There is no specific preparation for The Perfect Derma Peel, however there are things you will need to avoid before getting the peel done.
Two weeks before peel: Avoid any other advanced facial (such as other chemical peels, skin needling, fractional laser, etc.). Also avoid excessive sun exposure. Wearing SPF daily is a must!
One week before peel: Avoid skincare that is exfoliating or containing retinoids, AHA's, BHA's, or any other strong topical treatments.
Any medication that you currently take will be discussed in your initial consultation which is recommended before any treatment with us.
The procedure
The treatment itself takes approximately 15-30 minutes. It includes a cleanse and application of the peel. You will leave with the peel on (don't worry, it's not too noticeable!) as it needs to remain on the skin for at least 6 hours. If you're receiving the treatment in the evening, you can sleep with it on and wash it off in the morning. After the application of the peel, we will discuss the aftercare and remind you of what to avoid post-treatment.
What you can expect during the treatment
With each pass of the peel, you will experience a stinging/burning sensation for approximately 20-30 seconds. We provide cool air that you can blow onto the face to ease any discomfort during the application process. Once this sensation passes, you will barely notice that anything is on your skin at all!
Recovery and Aftercare
Once you've had your peel, you must not cleanse your face for at least 6 hours. We also advise not to touch or rub the treated are during this time. After 6 hours, you can cleanse the peel off with a gentle cleanser. Your skin will look normal for the first couple of days and commence its peeling process 48 hours later. This shedding of dead skin will last for the remainder of the 7 days.
During the peeling process, you will need to be diligent with your SPF. You will also experience a lot of dryness and possibly some irritation. However with each peel, you will receive a moisturiser and SPF to use that will aid with these side effects. You will also receive a booklet that lists clear, day by day instructions.
The following should be avoided 1 week before and after the treatment:
Electrolysis, Waxing, Depilatory creams, and Laser hair removal (on the area)
Any exfoliating products
Any products that may be drying or
irritating, including products containing salicylic acid, AHAs
(including glycolic acids) and products containing Vitamin A/Retinol
Shaving of the area to be peeled should be avoided on the day the treatment.
After the treatment you may be more
sensitive to sun exposure. Take precautions by using a daily SPF 30-50. We
recommend limiting sun exposure for at least two weeks after your peel.
Our friendly team is always available to assure you during the healing process if you have any questions or concerns!
What's Next?
If you're looking for a transformative treatment to enhance your skin and address specific concerns, The Perfect Derma Peel may be your solution. With its unique formulation and proven results, this peel has become a go-to choice for individuals desiring a radiant and youthful complexion. Free consultations with one of our skin therapists is advised to see if The Perfect Derma Peel is the best option for you and you skin.
Book Appointment or Send a Request Today